Gutzwiller - Therwil / BL
Suisse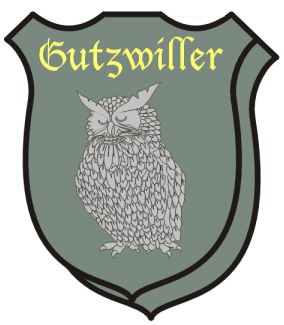 Famille du lieu Gutzwiller en Alsace (lieu disparu aujourd'hui) mentionné pour la première fois au 15ème siècle.
Family from a place in Alsace called Gutzwiller (not existing anymore) mentioned for the first time in the 15th century.
Familie von dem heute verschwundenen elsässischen Ort Gutzwiller im 15. Jahrh. erstmals erwähnt.
(gem. Mühlhauser Wappenbuch)
More on the origin of the Gutzwiller Family
Ein Auszug aus der Geschichte unsere Mutter, Margarete Gutzwiller (1936)